Careebance offers a vast resource to ensure support and assistance in using our services.
Have an enquiry in mind?
Let's talk.
From recruiting, talent acquisition and managment, Linkedin optimization to resume services, we are just a call away.
Would you like to join our growing team?
Would you like to contact us for queries and inquiries?
Have a project in mind? Send a message.
We unleash your business potential by maximising the innovation.
Online Privacy
Our service offers maxiumum online privacy in compliance with local laws, to enable your data stay safe and secure.
Flexible Solutions
From a variety of services to use all come with flexible solutions that best fit your desired pricing.
Cloud Services
Manage your data, application and intergrations using the state of the art cloud service tools we provide.
Secure Business Service
For businesses using our service, we protect fully using state of the art encryption based protocols to ensure trust.
Call Management
Manage the perks of using our call and messaging service to best boost your processes and get to your KPIs.
Social Connect
Use any social media channels to effect proper use of our platforms and services seamlessly with convenience.
Some of our international
customer

review
With a vast number of global users, we have proven to solve the critical task of hiring and talent management.
Very good platform and amazing customer support. Rapid feedback. Solved my recruiting problem.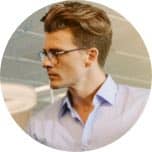 Mark Hershey
Top notch analysis of my resume and proper guidelines to get it on track. Best support and pricing.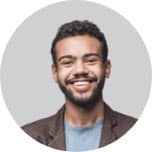 Adam Alberto
I didn't think I'd land a role in cyber security. Careebance provided me feedback on my applications and resume and solved my problem.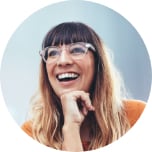 Mary Randolph
Amazing team, great analysis and affordable pricing that helped me land a role in the Bay Area.

Angelica Walters
Top-notch support, free lifetime updates, and bonus services included in our premium packages!